Brand Basket eCommerce Website Design & Management
1. Experienced Management
"We immediately make you and your business 6 times more productive!"
According to HP(Hewlett Packard), it takes an untrained person 6 times as long to complete the same task as a well-trained professional(HP).  Knowing this, would you hire "you" to be your eCommerce developer & manager? If "yes"… well ok, you got us there, but you're here for a reason… so read on webmaster!
If "no", we'll take the same time you waste, doing the things you shouldn't be doing, and immediately make you 6 times more productive. We have the resources & knowledge to help you out perform your competition. That's "The Brand Basket Benefit."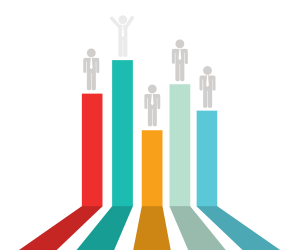 Rely on the well-trained pros to handle your online store development and management, from start to finish.
"Your brand presence is important and that's not vanity! "
eCommerce Maintenance, Management & Support
Software install, upgrades, testing & troubleshooting

Free use of licensed software/plugins

(limited)

Website content & functionality updates

Custom coding

(limited)

Technical support for customer account, website & order issues

Web Server maintenance & management

(limited)

Security monitoring and management

Task completion

(limited)

Website Files & Database Backup & Restore

Search Engine Optimization (ON-site SEO) –  technical optimization (tags, site format, data structure,sitemaps…etc), keyword research, 3rd party tools integration, error corrections, monitoring & management

SEO data & analytics

Consultation (ecommerce: processes,integrations, automation…etc ) – solicited opinion or recommendation on website operations/management/optimization. (We do not make decisions for your company).
Anything beyond these services are charged at an additional rate, usually hourly.
eCommerce Partnership/Profit Sharing
NOTE: The details below are not all inclusive and may require additional integrations, 3rd parties and cost.
In-depth eCommerce Product / Customer data & analytics collection for planning & strategizing.

Target Audience Research  / Market Research

Inventory / Fulfillment Operations Management

Customer Sales & Support

Freelancer/Contract Worker Acquisition & Management

Affiliate / Wholesale operations management

Website Automations: Operations/Logistics

Planning & Strategy : Brand, Products, Customer Relations, Mktg & Advert.

Search Engine Optimization (OFF-Site SEO) –  which includes web presence link building, paid advertising (PPC),

Consult, Advise & Decide (ecommerce: +  Development, Growth, Logistics, 3rd party partnerships…etc ) – Besides consulting, we assume responsibility of making decisions on designated matters after consultation.
We are dedicated to assisting you in achieving your business goals with efficiency & transparency.  
If interested in partnering click the button…
3. We're trained to Serve
"We're a Veteran Owned Business"
Brand Basket was started by USAF Veteran, Delonte' Riggins in Phoenix, Arizona after analyzing why small businesses fail at such a high rate. What was discovered was a lack of access to system based solutions, and the knowledge to leverage them to streamline workflow and maximize returns.
Our mission is to assist small businesses with leveraging eCommerce technology in order to grow and stay competitive online. The Brand Basket is one of the first locally operated companies to provide effective development and management of mobile & online solutions for direct-to-consumer small business owners. Investing in our trusted development and management of your online assets and sales channels, will save valuable time while helping you grow your business."
We stay true to our original purpose of serving the local community, by providing assistance to low-income entrepreneurs, doing volunteer & charity work for Phoenix Children's Hospital and spending time with veteran's in local adult care centers.
Value Added Reseller/System Integrator (VAR/SI)